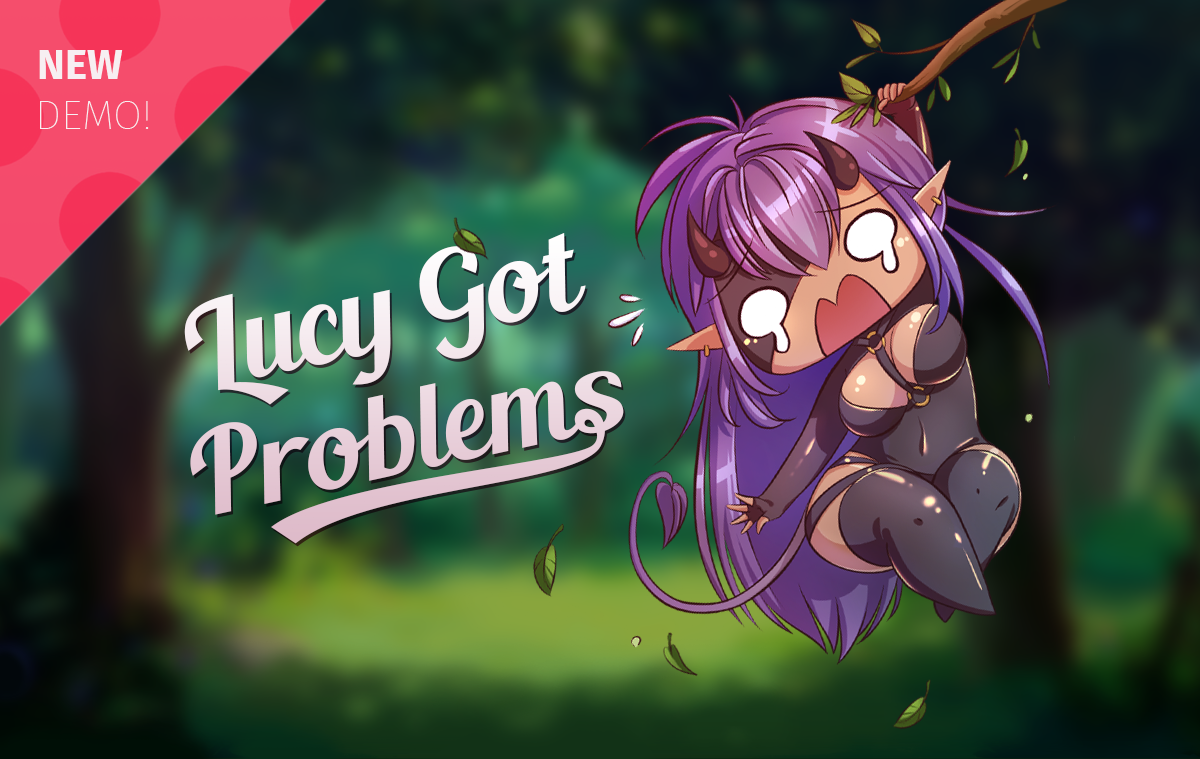 Lucy Got Problems (FREE DEMO)
A downloadable visual novel for Windows, macOS, and Linux
A yuri/ecchi/comedy visual novel in a fantasy setting, following the misadventures of an airheaded succubus spy in a perilous elven forest.
>>>Full version here<<<!
Demo + free 18+ patch from our Patreon available now!

Story
Lucy, a greenhorn succubus spy, arrives in the elven forest... and soon realizes she has no idea why. What was her mission, actually?! The only thing that's clear – her superior, Priestess Tiamat, will be really mad if she'll get back empty-handed! Lucy has to figure something out real quick, or she'll never know how her mistresses' panties look like. And she'll probably be fed to the sinister astral squids...

Find your way around and get along with the forest dwellers using Lucy's well-developed personality and exceptional internal qualities.

Do the impossible, touch the untouchable and have fun, of course!

Key Features
Dynamic action scenes with various outcomes.
Multiple small gameplay elements to brighten your mood.
Partial sprite and background animations (all in the right places).
2 secret characters to discover.
Multiple romantic encounters.
Soundtrack by amazingly talented Sei Mutsuki.
A bunch of cute, funny and spicy moments for you to enjoy!
↓↓↓Demo Available!↓↓↓
Latest build: June 2018
Spice it up with a FREE 18+ PATCH from our Patreon!
Install instructions
1. Download the .zip files
2. Extract the contents and run the .exe (Win) or .app (Mac) file
3. The anti-virus software might mark the program as a false positive, but we assure you it's safe, if downloaded from itch.io
Download